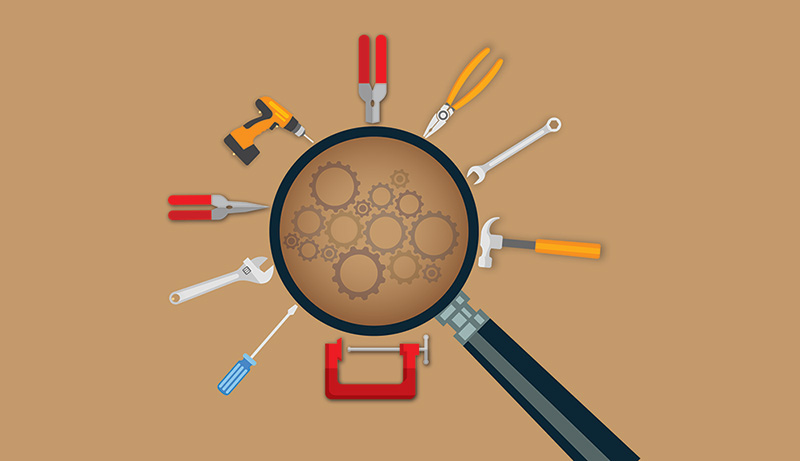 In this era of technical advancement, automation is everywhere – redefining and transforming how jobs are done and this disruption has already passed onto Software Testing. Because of their stringent business goals, organizations are now in a race to achieve faster time to market and reduce the time spent on testing an application before its release. Automation Testing has become a necessary tool for organizations to get the most of the agile models and to release software faster with high quality.
The adoption of automation testing across organizations has seen a sea change in the recent past years; according to Transparency Market Research (TMR) report, the global test automation market stood at US$12.91 billion in 2015 and it is predicted to touch US$85.84 billion by 2024 end. So, it is evident that adopting automation in Software Testing is inevitable but you need to find answers for a few questions before you implement it to get the most out of it.
The first interrogation raises, whether automation testing is really needed or not
There has been a debate going on ever since automation software testing has evolved, where one group of people pushes the point that software testing will kill manual testing and the other group of people states that Automate Software Testing has no better advantages than manual testing. This debate leads to the question – why automation testing has evolved?
When agile methodologies have disrupted how software is developed, it also impacted how software is tested, making it be carried out throughout the development lifecycle. In agile, there will be multiple releases for a software, where changes are welcomed to be adopted into development. So, regression test cycles are very common and doing them manually consumes a lot of time and effort, hence delay in the release. Agile is all about faster time to market and reaching the market with previous release's bug fixes and new features. But Manual regression testing has become a bottleneck to achieving the goals of agile, so the necessity to automate the testing tasks that are repetitive in nature came into huge demand thus giving the scope of automation testing to evolve.
Now, coming back to the debate, automation is essential when you have a lot of repetitive testing tasks which will save your testing team's time and enable them to focus on improving the quality of software before its release.
To fully avail the potential of test automation you need a right tool
Implementing a right automation testing tool could work as an asset by achieving business goals and leaving with fruiticious outcome after the product is released into the market. The prevailing DevOps and Agile trend accompanied by Continuous Delivery has made it more complex to figure out the exactly required testing tool. To select the right testing tool and to meet the requirements as per desired, one should consider the below mentioned suggestions: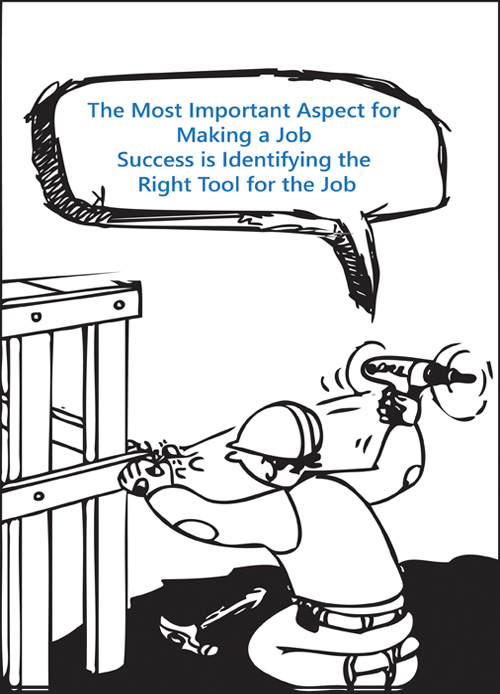 Consider a tool that works on all operating systems
When considering a tool for automation testing, you need to choose a tool that asks for minimal pre-requisites. Your organization may have a set of systems that work on different operating systems and platforms, so your automation testing tool should work across any operating system/platform not restricting you to work only on a particular.
Mostly while selecting an automation testing tool, businesses simply go with the selected tool without considering whether the selected tool works on all operating systems or not. Later, when they have to use the tool on an operating system on which it won't work, then they need another tool that works on that operating system and ends up buying more than one tool for automation testing.
Consider a tool that has the built-in intuitiveness for users
The tool you choose for automation testing should be easy to use, only then the task of doing automation testing becomes simple and easy. The intuitiveness of a tool depends upon the pace a user learns, and the overall user experience while navigating within the tool. There should be an ample space of easiness for users while creating automation tests. Even the existing manual testers who have the end-to-end knowledge of application under test should be able to use the tool for automation testing with a low learning curve. When automating software testing is combined with the knowledge of application under test, it improves the quality alongside time to market.
Consider a tool that enables to bring manual testing practice into test automation
Drawing your attention back to the debate, Automation Testing can offer better experience if it is combined with manual testing. The significance of manual testing is never fading due to its own arrangement of benefits which it offers. Instead of comparing the two, you should impose both which will give you a more clear picture of how they are inseparable. This move will speed up the testing procedure and will deliver productivity. So, the tool which is selected for automation testing must be capable of collaboratively working with manual testing practice.
Consider a tool that assists you in agile practices
Adopting agile practices means embracing changes to your application, which makes the prevailing automation tests created become obsolete and these tests should be edited to make work for the changed application. Implementing changes into automation tests becomes easy only when the tool adopted has the flexibility to edit the created automation test. Therefore, organizations that develop software in an agile practice should adopt a tool to create flexible automation tests that accept edit with a change to the application under test.
Consider a tool that's packed with Features and Impressive Reporting
A tool that you choose for automation testing should be equipped with all those features that not just makes automation testing productive but also brings better ROI. Reporting mechanism of an automation testing tool should provide more than just reports; in simple terms, the selected automation testing tool should provide insights on defects to improve the quality of application under test.
Prevailing automation testing tools to pick to automate software testing
Roll your eyes at the people near you, there are software testers who are yearning to accumulate such tools which could be of utmost help in their everyday task. In the below paragraph, I am going to give a list of the most prevailing and trending software testing automation tools which can assist any software tester.
Selenium is considered to be the widely used automation testing tool currently as more and more organizations are preferring it for their web applications. It is considered as the best choice by the companies as they can find automation test engineers with expertise in Selenium easily, so it makes implementing test automation much easier with Selenium. Not just this, there are other reasons because of which companies are more interested in Selenium for automation testing.
It is interoperable, works on all machines with almost any operating system
Supports multiple programming languages such as Java, PHP, C#, Python, Pearl and Ruby. So, it provides the leverage of choosing the programming language for organizations as per their project and expertise.
Supports robust methods of object identification
Most importantly, it is open source, which means it is for free
Though Selenium has a lot of advantages and it is available for free, organizations have to invest a lot of time and effort in building a framework around Selenium by integrating it with third party frameworks as it doesn't have certain functionalities that are required for automation testing like reporting.
If you are one among those who don't want to invest time or effort in developing a Selenium Test Automation framework for your automation testing needs, then you can go for commercial tools that are readily available to kick start.
ClicAutomate, from ClicTest, a script-less test automation tool which expedites automation testing of web applications with a wizard driven approach. It requires no technical knowledge to perform automation testing, and it focuses on empowering manual testers and subject matter experts to automate testing activities that are repetitive in nature without writing a single line of code.
Some of the features of ClicAutomate include:
Cloud based automation testing enables anywhere anytime test automation
Interoperable, works on all machines and all browsers
Test case version control and Test case version comparison gives an understanding of test case changes
Shuffle test steps in a test case when 'application under test' UI changes
Iteration wise Test Results and comparison to get more insights on a regression test suite executed multiple times
Supports continuous testing
Different tools serve different purposes, the selection of tool should be done on the basis of your project requirements and application under test. Whatever tool you pick, it should empower you in achieving your automation testing goals.